ProArts Playhouse
Named "Hawai'i's Favorite Local Theatre" by Broadway World
Comedian Craig Gass is coming back to Maui for two special Valentine's Day performances and he's bringing friends!
Date: February 14, 2023
Times: 6:00 PM + 8:00PM

How you know Craig
Celebrity voices on Family Guy and American Dad!
"The New Guy" at Kevin James' work on King of Queens!
Miranda's "Glazed Donut" boyfriend on Sex and The City!
Featured performer on The Roasts of Gene Simmons & Corey Taylor!
Regular on The Howard Stern Show!
Featured Artist
John Cruz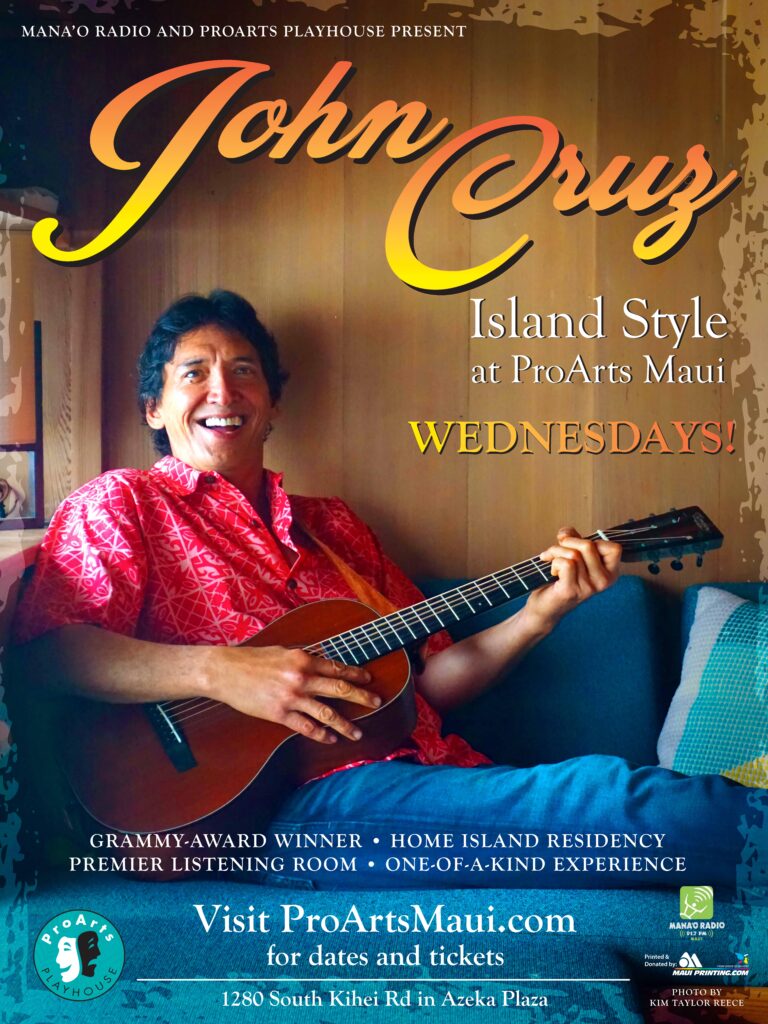 Current Show: Island Style 2023

Most Wednesdays at 7:00pm
John Cruz built his career telling stories through songs about everyday people and experiences, celebrating the ties that bind us all and in the process, becoming one of the most beloved and valued artists in Hawaii. Over 1 million listeners stream Cruz's recordings every year, and he is a multi-time Nā Hōkū Hanohano Award-winner ('97, '08, '22), as well as a contributor to the GRAMMY® award-winning album 'Slack Key Guitar, Vol. 2.' At ProArts Maui, every attendee gets to fully tap into Cruz's talent and spirit and embrace the power of love, compassion and common ground.
Since 2006
Keeping the Arts Alive
on Maui
ProArts (originally Professional Artists of the Pacific, LLC) came to life as the brainchild of founders Doug Kendrick and Jonathan Lehman – passionate, lifelong champions of local theater. With a desire to provide the Maui community with access to shows that might not otherwise be produced here and to compensate all those involved with these productions, they created Maui's first truly professional theater.